muukashi ♥ 東方神起 can't hide my crumbling heart for 1분 1초♩♬
I can't let go I hear your voice no matter where I go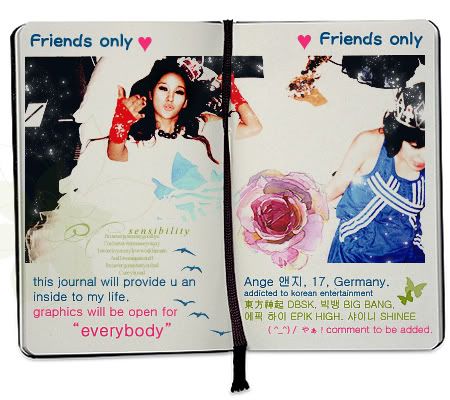 Hey Guys!
Since January I have ordered another two times at G-market and now I want to show you the lovely products :D
This is my order from January :)
Banila Co- Prime Kiss
Lip Primer
The frist time I saw this lip primer was in
Jung Sae Mool's Youtube Channel
. She is a professional Korean Make-Up Artist who definitely has amazing skills. I saw her using the Lip primer in her
gradient lip tutorial
. It looked so good that I wanted to try this out. :)
Next item: the lovely packaged
Holika Holika Plumping Heart Liftig Cream
: The cream has a jelly-like texture and nice scent. It absorbes really fast into your skin! But somehow my skin doesn't react well to this cream.. I dont know why ;_; Because I noticed that after couple days of using this cream, I broke out... the same goes to
Holika Holika Plumping Heart Lifting Essence
That's why I want to sell those cute products! If someone is interested just contact me! :D
I also bought the highly raved Holika Holika Egg Soap! Nice scent & super cute :)
However, my skin feels a little bit dry after using it... but overall nice product.
Holika Holika Store was so kindto give me many samples & freebies :D
And two bags from my favourite Bag- Seller! :) They always include some Beatuty Friends Mask. How cool is that? :D

MY SECOND G-MARKET ORDER FROM FEBRUARY
A
Lotree Rosa Davurica Set which contents a
Lip Tint, Pigment, Blush and a Eyeliner. The design packages look very pretty :)
More photos of the set
Of course I had to buy something from the Korean Brand Etude House, too.
The Aqua Cure Toner :)
My favorite hair dye <33 really recommend this because it doesnt stink and damage the hair! I love the color "natural brown no. 3" :)
I bought 2 of this and of course another two of the moistfull cream! So as a gift, etude house gave me this ultra cute cup of their new make-up line "Miss tangerine". Have you already saw Sandara's (from 2NE1) CF?
Yeah that's it... just wanted to share my shopping experience with g-market. It's of course good :)
Current Music: BIG BANG - CAFE
13 December 2010 @ 04:35 pm
wow, it's been a while since my last entry in 2009.
I just want to show you my little haul from
gmarket
, a korean shoppingsite. There, you can buy korean cosmetics and fashion for some bucks but the shipping cost are really expensive T_T Although delivery service is really fast.. your package would normally arrive in 3-5 days. Unfortunately my parcel always ended up at the customs so I was forced to pay customs... damn!
Nevertheless, i definitely
love Gmarket
, this is my fourth order, and now i want to review some items :)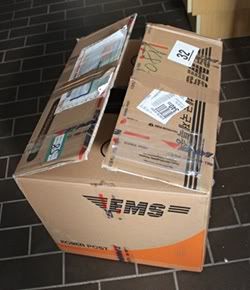 That was a HUGE package!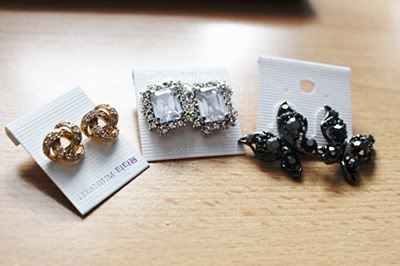 The first things I've bought are these earrings from this
seller
.
The crystal earrings are my favorites.. they would definitely fit with my christmas outfit ..hihi
all in all, they are made of good quality and look exactly like the photos from the shop. I think i would purchase items from this shop again.
The next item is the
CLIO KILL BLACK EYELINER
which is endorsed by no other than CF Queen Lee Hyori.
After the first time I saw her ad, i was soo fascinated... I just have to buy it xD
And it's worth to check this eyeliner out! I'm very satisfied with the result.. i don't look like a panda after a few hours anymore! Perfect! Sadly I do not look like hyori either XD Besides I got a free mini CLIO Waterproof mascara, too.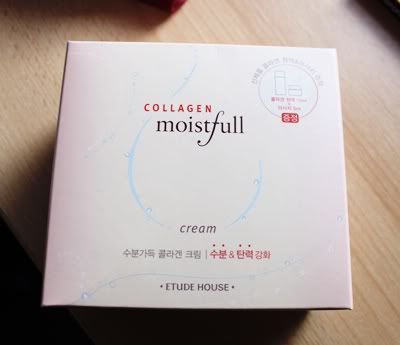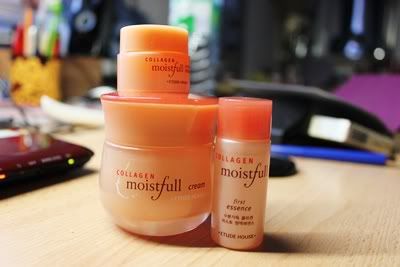 Here you can see the
Etude House - Collagen moistfull cream set
. I easily get dried skin in winter and the other creams I've tried from the drugstores didnt moisturize my skin or break me out. In my last order from gmarket, etude house gave me a samples of this cream and I tried it for couple of days and the result was amazing! My skin didnt flake off anymore and more important: it didnt break me out. Halleluja! It has a milky texture and it's scented which doesnt really bother me. So I have been using this cream since october and its pretty good... So I bought two backups XD
in addition I've bought
3 HUG ME lip balms from Etude House
which are sooo cute!
Panda is peach scented, penguine is apple scented and the seal is grapefruit scented.
Two of them will be a x-mas gift for my friends..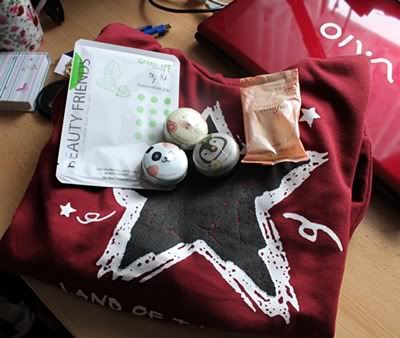 This is a photo of a sweatshirt from this
seller
. This is how it looks like:
Super warm & cheap! :)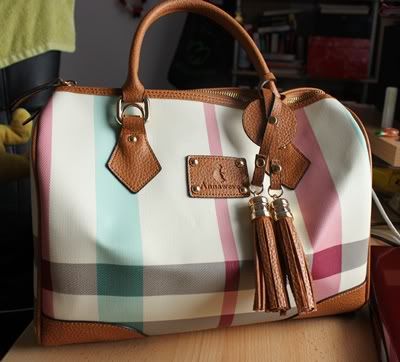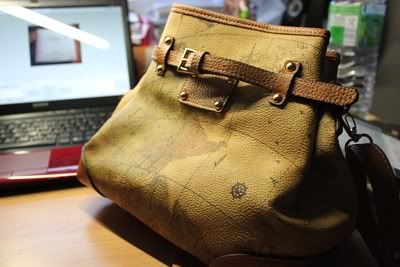 Two bags from this
seller
. Very good quality and soo stylish & cute.
The second one with the map as a pattern, I have discovered it first in Venezia, Italy. I dont remember the brandname but the bags were fuc**** expensive! I think 500-800 euros... But fortunately I've found on gmarket! *_*
The seller was really generous and gave me some freebies:
Beauty masks from Beauty friends
.
a hat for cold days...
and the last item from gmarket are... glasses! Just to look intelligent... hahah
this item comes from this
seller
.... do i look intelligent to u now?
Okay, i do have more items from gmarket but I dont want to upload more pictures xD
If you are interested in etude house or missha make up or laneige skin care products, just ask me.. i will write for you a detailed review.
see ya next time!
Current Mood:

giddy